3 ways to choose Type-C mobile phone data cable
101 views Yuda Electronic (HK) Technology Co.,Limited. 2021-04-17
Due to the difference of the interface, we can neither use the Apple data cable nor the Android data cable for charging or data transmission. We can only use the Type-C charging data cable. There are some methods that everyone needs to know in the selection process of Type-C charging data cable. The following Sichuan mobile phone data cable manufacturer will take you to understand in detail.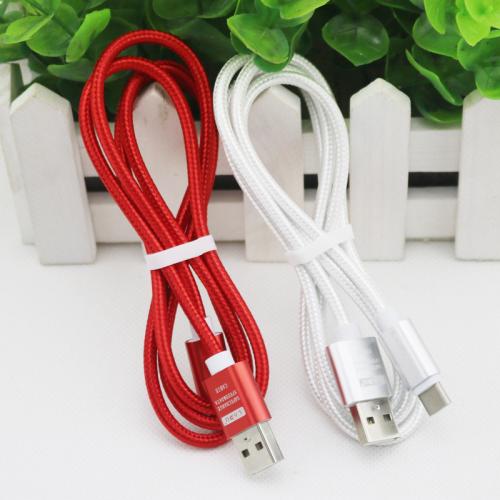 1. Regardless of pros and cons, both sides can be inserted
Generally speaking, the most intuitive difference between the Type-C charging data cable and other data cables is that it can be plugged in both sides regardless of the pros and cons. This is not only to increase the consumer's sense of body and reduce the time of plugging in the data line, but also to increase the service life and safety of the Type-C data line. It also shows that the plug and the socket will not be worn out due to wrong friction, reducing the fit between the plug and the socket, and on the contrary, it can better avoid the problem of poor contact between the plug and the socket and unstable charging speed. .
2. Has a two-way charging function
Devices equipped with a Type-C interface can be charged via a Type-C cable connected to a mobile power supply. Users do not need to carry a charging cable with them, just a wall charger and a Type-C cable. In addition, when choosing a Type-C charging data cable, pay attention to the current limit. 1A charging data cable does not have fast charging performance, 2A is the most commonly used Type-C charging data cable, and 3A is currently the best possible data cable If you want to have a fast charging effect, you must choose a Type-C charging data cable with 3A current.
3. Fast charging speed
Due to the relatively high frequency of use of electronic devices, now everyone chooses mobile electronic devices to give priority to devices with large battery capacity and fast charging speed. And the charging speed of Type-C is much faster than the traditional USB interface, so that it is very popular. In fact, the factors that affect the charging speed of Type-C mainly include the allowable current of the data line itself and the current limit that the wall charger can support.