5 minutes to watch the iPhone12 conference
27 views Yuda Electronic (HK) Technology Co.,Limited. 2020-10-14
Today, Apple held its second press conference this fall and launched the new iPhone12 series. This series is still four products, but the naming method has changed significantly compared with the past, namely iPhone 12 Mini, iPhone 12, iPhone 12 Pro, iPhone 12 Pro Max.
In terms of price and pre-sale, the iPhone 12 mini starts at $699, and the iPhone 12 starts at 799 yuan. It will be pre-ordered on October 16 and shipped on October 23; iPhone 12 Pro starts at $999 in November Pre-orders will start on the 6th, and delivery will be on November 13.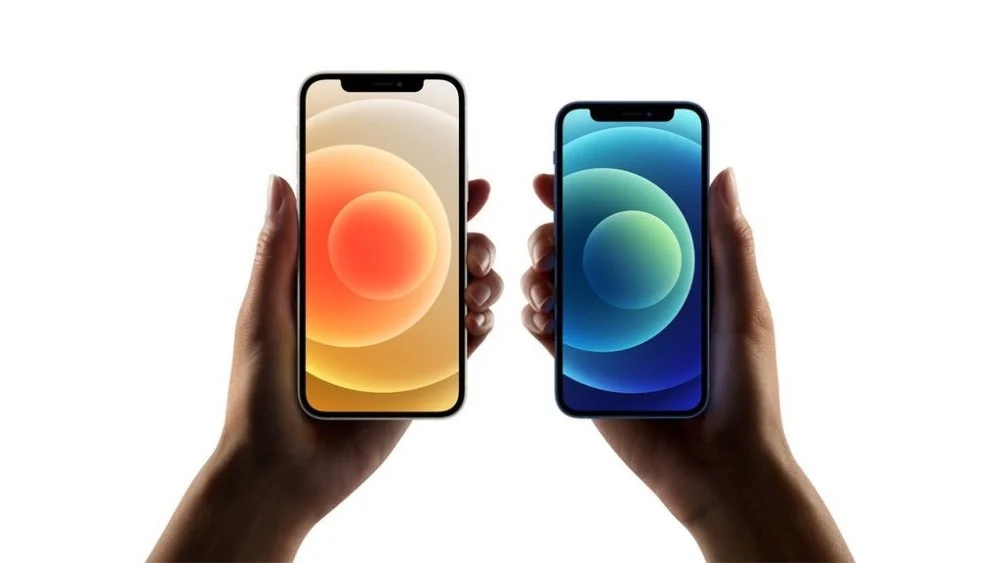 It is worth mentioning that the standard accessories in the box this year do not include earphones and chargers, only one data cable is provided. This means that in addition to this, customers need to pay extra to purchase accessories. However, the accessories surprise brought by Apple at the press conference not only brought Magsafe magnetic charging to iPhone 12, but also upgraded it to wireless magnetic charging.
Specific to the product details, it is basically consistent with external rumors. First of all, in terms of appearance design, the iPhone 12 series abandoned the arc-shaped middle frame that had been used for many years and returned to the right-angle frame shape of the iPhone 4. Compared with the previous generation, the overall style is tougher.
But the main color is more gorgeous, iPhone 12 and 12 mini have five colors of black, white, red, green and blue; iPhone 12 Pro and iPhone 12 Pro Max have four colors of gold, silver, graphite and blue.
In terms of screens, all four screens will use OLED materials, continue Liu Haiping's comprehensive screen solution, and continue to support Face ID face unlock. In addition, the screen sizes of the four products are 5.4 inches, 6.1 inches, 6.1 inches and 6.7 inches. 6.7 inches is also the iPhone with the largest screen so far.
In addition, in terms of materials, the four models have also made differentiated choices based on their respective positioning and cost considerations. For example, iPhone 12 mini and iPhone 12 use aluminum alloy frame, while iPhone 12 Pro/Pro Max uses stainless steel frame.
It should be mentioned that the "new member" iPhone 12 mini is a product specially prepared for mid-range users. The body measurements are equivalent to the iPhone SE, but the fingerprint module at the bottom is cancelled, so the size of the entire screen is changed from SE's. 4.7 inches has been raised to 5.4 inches. Except for the battery, weight, and size, the functionality and practicality are no different from the iPhone 12.
Equipped with A14 bionic chip
In terms of hardware, the entire iPhone 12 series uses the A14 bionic chip, which is 50% faster than the A13. As A14 supports console-quality games, it is regarded by Apple as an innovation that "will subvert the field of gaming." At the scene, Apple demonstrated the running effect of the mobile game "League of Legends".
All in 5G
In terms of network, all iPhone 12 series support 5G network. One of the 5G application examples demonstrated in the live video is downloading a medical imaging file in "a few seconds, not minutes". In addition, the upload speed has been doubled.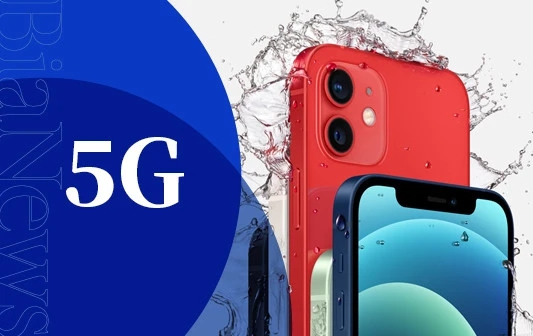 Shooting and image upgrade
Photography is still the highlight. In addition to introducing the ultra-fast processing speed of the A14, Cook also mentioned that a custom image signal processor is built into the A14 chip. Introducing Deep Fusion into Apple Computing Photography.
The iPhone 12 and 12 mini use a wide-angle + ultra-wide-angle dual-camera design, and both lenses are 12 million pixels. Among them, the wide-angle aperture is 1.6 and the ultra-wide-angle aperture is 2.4, which is equivalent to a 52 mm telephoto camera.
The iPhone 12 Pro uses a wide-angle + ultra-wide-angle + telephoto three-camera design, and all three cameras are 12 million pixels. Among them, the iPhone 12 Pro is equipped with a new sensor with a size increase of 47%, with 1.7 micron pixels. iPhone 12 Pro can directly shoot pictures in RAW format, which is more convenient for editing.
Compared with the 4x telephoto zoom of the iPhone 12, the 12 Pro Max can perform a 5x telephoto zoom, and the wide camera sensor is 47% larger.
In addition, iPhone 12 Pro supports LIDAR, which can be used for object detection and room scanning. At the same time, it supports a professional camera system with a focusing speed "up to six times faster" in low light. This is also used for deep portrait shooting in night mode.
In terms of video shooting, iPhone 12 Pro can record 10-bit HDR, and it also supports Dolby Vision HDR. It runs every frame through the ISP and also runs at a rate of 4k 60. It can also be edited conveniently and directly on the device. This technology is described by Apple as "something that no other device in the world can do."