How to choose Type-C data cable – data cable wholesale
334 views Yuda Electronic (HK) Technology Co.,Limited. 2019-11-25
Nowadays, many smart phone interfaces are Type-C interfaces, so more and more electronic products also use Type-C interface. Today, Yuda data cable wholesale manufacturers teach you how to choose Type-C data cables!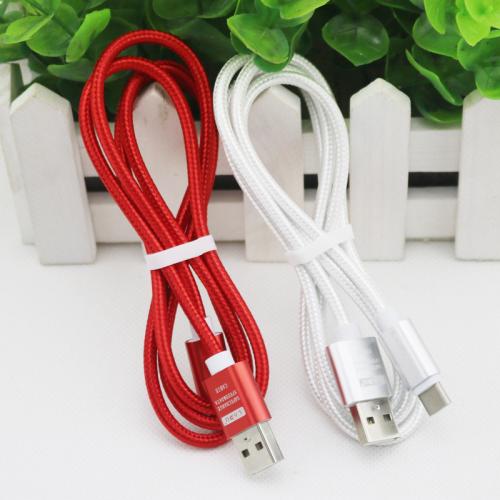 Fast charging speed: Type-C data cable transmission speed is faster, several times faster than Micro-USB interface (original 5Gbps doubled to 10Gbps). It is well known that smart phones are very power-hungry. Therefore, many people consider the battery with a large capacity when selecting equipment. The Type-C data cable charges more power and charges faster, providing up to 100W of power output, enabling it to support faster charging speeds.
2. Regardless of the front and back, both sides can be inserted: Type-C interface data cable can be inserted freely on the front and back sides, without distinguishing between front and back, which not only increases the user experience, but also reduces the time of plugging and unplugging.
3. Smaller size: The size of the Type-C interface is smaller and smaller than the Micro-USB interface, at least about 2 times smaller, and it is more convenient to carry.
4. Two-way charging: Type-C interface devices can be connected to the mobile power source for charging via Type-C cable. They can be charged without charging cable. Simply put, if the mobile phone and laptop are both Type-C interfaces, When your notebook is out of power, you can use your mobile phone to charge your notebook, but one thing to note is that when you purchase the Type-C data cable, you should pay attention to the current limit!