How to choose TYPE-C USB data cable
174 views Yuda Electronic (HK) Technology Co.,Limited. 2019-07-19
With the popularity of mobile phones, more and more manufacturers on the market have begun to apply the Type-C interface. Due to the different interfaces, we can neither use the Apple lightning cable nor the Android Micro USB cable for charging or data transmission. Only the Type-C charging data cable can be used.
In the purchase of Apple lightning cable and Android micro USB cable have their own skills, then, how to choose the Type-C USB cable? Mainly look at the following three points: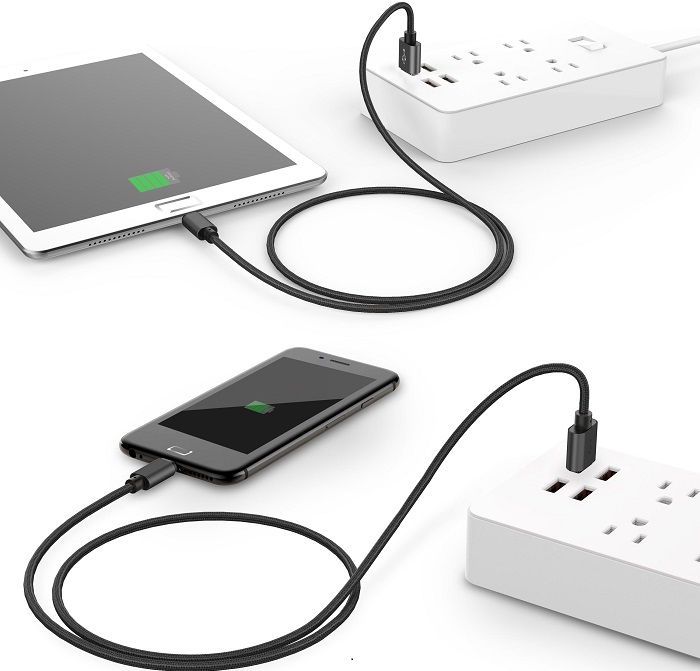 First: no distinction between positive and negative, can be inserted in both sides
The biggest difference between the Type-C USB data cable and the micro USB cable is that it can be inserted in both sides. This is not only to increase the consumer experience, but also to improve the life and security of the Type-C data cable.
Second: fast charging
As the frequency of use of mobile phones is higher, everyone will give priority to the capacity of their batteries and the speed of charging when selecting devices. Because the Type-C interface charges much faster than the traditional micro interface, it is very popular.
Third: has a two-way charging function
The device equipped with the Type-C interface can be connected to the mobile power source for charging via the Type-C cable. It is no longer necessary to carry the charging cable with it, and there is a wall charger and a Type-C cable. In addition, when selecting the Type-C USB cable, it is important to pay attention to the current limit.
Yuda electronic company specializes in original phone accessories wholesale and original USB data cable with 15 years experience. Including Apple lightning cable,type-C USB cable, Micro USB cable, quality assurance, trustworthy.