How to avoid dangers such as short circuit of phone charger?
66 views Yuda Electronic (HK) Technology Co.,Limited. 2021-06-05
How to prevent risks such as short circuit of mobile phone charger? If the problem of mobile phone charger is mostly because of buying an irregular phone charger, otherwise the original phone charger will not be used for charging, so the risk of short circuit of mobile phone charger will be presented. How to prevent the short circuit of the mobile phone charger to the greatest extent? We have sorted out the following points: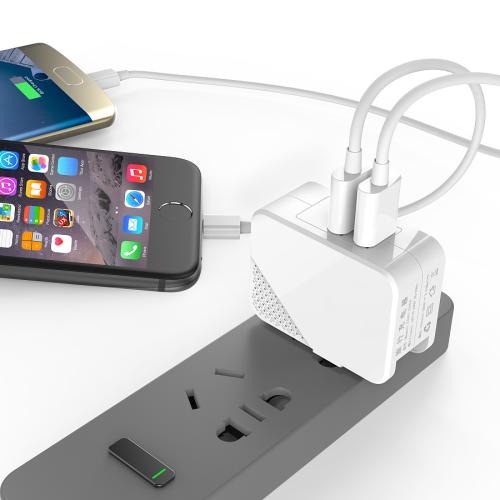 1. Reasons for excessive voltage and current
The short-circuit scorching of the mobile phone charger may also be caused by the socket with too high voltage or excessive external current. If the external current is too large, sometimes the output short-circuit or input short-circuit of the power supply over-current maintenance will be formed. Therefore, we use appropriate voltage sockets for charging when charging.
2.Buy the original phone charger
Necessity of buying original charger and using original model mobile phone charger. In a mobile phone store, the store owner came up with a mobile phone charger without a brand, certification, or instructions. When the reporter questioned its safety function, the shop owner simply stated, "You are afraid to buy the original factory if something goes wrong, and cheap things must have a cheap truth.
3. It is necessary to select certified products
The national mark for compulsory product certification, and the certified power adapter meets the national compulsory standard requirements in terms of electrical safety and electromagnetic compatibility. This type of charger has sufficient materials and sophisticated technology, and has multiple maintenance such as overcurrent, overvoltage, short circuit, and overtemperature.
Together, during use, this type of charger is highly efficient and safe. The authenticity of the certification mark can be checked on the website of the State Certification and Accreditation Administration. This prevents the purchase of fake chargers.