How to choose a mobile phone charging data cable in the 5G era?
78 views Yuda Electronic (HK) Technology Co.,Limited. 2021-05-12
As everyone depends on the demand for fast charging of mobile phones and the power consumption of 5G mobile phones has soared, all mobile phones of all manufacturers now fully support fast charging. However, there are too many fast charging agreements, and their fast charging accessories are not common to each other. At present, our ordinary users generally have a variety of electronic devices. If you want fast charging, you must always bring the original accessories. Life really brings a lot of trouble.
In fact, it's not just the 3C consumer electronics industry. It is also common for each company to operate independently in other industries, such as the video field. In order to solve the pain points that the fast charging protocols in the market are not universal at this stage, the original fast charging charging cable (USB to Type-C) has the following features, which are actually user pain points that need to be solved as an excellent fast charging cable. In the 5G era, when you buy a charging data cable, you can see these points:
1) Fast charging and mutual transfer, multi-protocol application;
2) Support 5A high current;
3) Durable and anti-bending;
4) Multiple line lengths to match different usage scenarios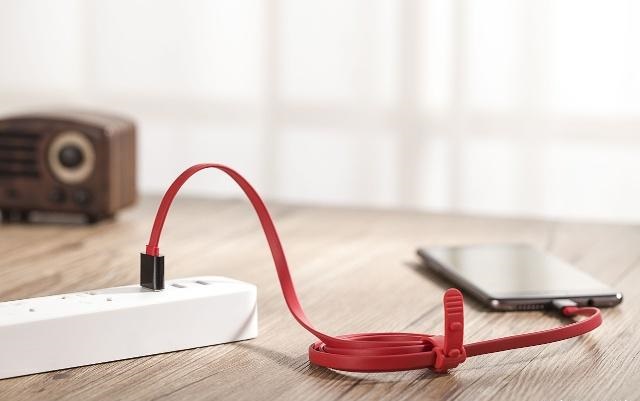 First of all, it supports fast charging and mutual transfer, and multiple protocols are applicable.
The full-fast charging interchange line is the intelligent identification of the charging head & the fast charging protocol of the mobile phone. It supports mutual conversion between the protocols. It can also realize fast charging with non-original charging heads. The product is compatible with Huawei, Xiaomi, Samsung mobile phones, tablets, and mobile power for fast charging and mutual conversion. The product is compatible with a wide range of models. From then on, you no longer have to remember various fast charging protocols such as QC, AFC, FCP, SCP, USB PD, etc. You don't need to change the charging cable when you change your phone, and you can use it with a fast charging charger.
Secondly, it supports 5A high current.
The product supports up to 5A charging speed, which can fill the phone in flash. Equipped with current intelligent control, which will not damage the equipment battery. Automatically identify the current required by the device to avoid damage to the battery due to overcharge. Equipped with multiple circuit protections, the machine will not be damaged during charging all night. It is equipped with 8 strands of 224 strengthened cores to enhance the stability of mutual conversion and adapt to the multi-cell phone fast charging protocol.
Aiming at the pain points that are difficult to plug and break, the product adopts a triple structure upgrade to make the plug easy to plug and unplug, more explosion-proof, and bring a better fast charging experience. The woven thread body is fine-knitted with fine wire, and the thread body is strengthened 6 times+, which does not fall off and does not ball. The material combination of zinc alloy plug + nylon braided body is used for a long time as new, durable and resistant to bending.
Finally, it is equipped with two cable lengths to match different usage scenarios.
The product is equipped with two cable lengths, which can unlock more usage scenarios: 1 meter daily charging, necessary for home/office/car. It's easy to charge while charging at 2 meters, lying on the bed or lying on the sofa.