Laptop power adapter related knowledge
67 views Yuda Electronic (HK) Technology Co.,Limited. 2020-11-03
The power adapter is a power supply conversion device for small portable electronic equipment and electronic appliances. It is generally composed of housing, transformer, inductor, capacitor, control IC, PCB board and other components.
Its working principle is converted from AC input to DC output; it can be divided into wall type and desktop type according to the connection mode. It is widely used in security cameras, set-top boxes, routers, light bars, massagers and other equipment.
Purpose: Generally speaking, the function of power adapter is transformer and rectifier. Home AC power is 220v, while our computer land is DC 12v. Therefore, it is certain that the power adapter is a transformer and rectifier. The adapter is a transformer.
First of all, the nominal voltage of a general power supply refers to the open-circuit output voltage, that is, the voltage when no load is connected to the outside and there is no current output, so it can also be understood that this voltage is the upper limit of the output voltage of the power supply.
In the case of an active voltage regulator component used in the power supply, even if the mains voltage fluctuates, its output is a constant value. Like a general small transformer on the market, such as a portable power supply, if the mains fluctuates, The output of the power supply will not fluctuate accordingly.
Generally speaking, the true no-load voltage of an ordinary power adapter may not be exactly the same as the nominal voltage, because the characteristics of electronic components cannot be completely consistent, so there is a certain error. The smaller the error, the higher the consistency of the electronic components.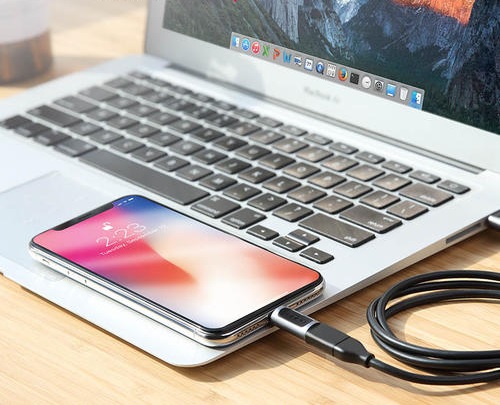 The main reasons why laptop power adapters of different brands cannot be universal:
1. The interface is different, and the interface is different. Most laptop power adapter brands have different interfaces, which means that other brands of power adapters cannot be plugged into your laptop for power supply. The interface difference is relatively safe, because at least you will not insert a power adapter that does not match the current or voltage to power the notebook computer, which may damage the computer hardware.
2. With different voltages, different brands of laptop power adapter voltages are different. For example, under normal circumstances, IBM is 16V, Dell is 20V, Hp is 18.5V, Sony is 19.5V, etc. It can be seen that even if the power adapter interfaces are the same, different brands of laptop power adapters cannot be used for power supply.
3. The current is different, and the current of the power adapter of different brands of notebook computers is also different. For example, under normal circumstances, IBM is 4.5A, Dell is 3.34A, Hp is 2.7A, Sony is 4.1A, etc.
Note: The voltage and current of the laptop power adapter of the same brand are not the same. Therefore, even if the power adapter is used between laptops of the same brand, the voltage and current specifications must be confirmed