On September 8, 2016, the iPhone 7 was officially released. Apple canceled the 3.5mm
headphone jack for the first time, and it came with Apple's first wireless headset, Apple
AirPods. As we all know, AirPods, which has been on sale for more than two years, is one
of Apple's hot products, and everyone expects to see the second generation of Apple
AirPods. However, Apple's previous commitment to release the second-generation AirPods
in 2018 may have to be postponed.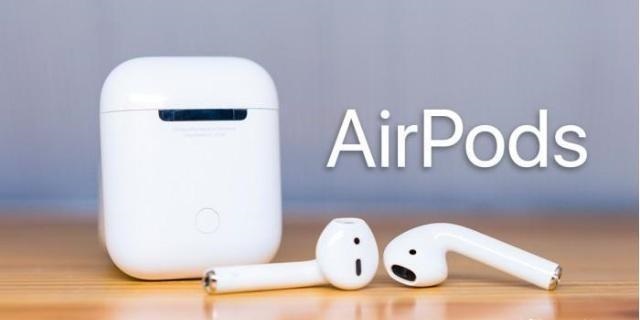 From the questioning of the release, to the Bounced check, and then to the short supply,
AirPods is still the hottest wireless Bluetooth headset on the market. For Apple users, the
release of AirPods not only fills the gap of Apple's cancellation of the new iPhone 3.5mm
headphone jack, but also officially announced the advent of the era of wireless Bluetooth
headsets.
However, the news of the second generation of AirPods has become clear. Recently, some
netizens saw the new generation of AirPods appearing on the Bluetooth-certified website,
which means that AirPods 2 will be released soon. In the two years since AirPods was
released, there is no product at the same price that directly threatens its sales.
If a manufacturer can now develop a Bluetooth headset that is even cheaper and better
than AirPods, Apple's AirPods II may not let us wait for so long.
Recently, analysts highlighted the Apple AirPods wireless headset in a short research report.
He predicted that the new AirPods with wireless charging boxes will be released in the first
quarter of 2019. These updates are expected to drive strong sales growth for this product.
All in all, AirPods has always been the most popular Apple accessory, and it is currently the
fastest growing among Apple products. Analysts pointed out that currently less than 5% of
iPhone users use AirPods, and there are more than 1 billion iPhone users worldwide.
The new report also shows that this second-generation AirPods has the same shape as the
previous generation, but will add some new features, such as the AirPods box to support
wireless charging. Water resistance will be integrated and battery life will be improved, and
Siri support is always online, thanks to the new audio chip. The new generation of AirPods will
have better compatibility with iPhone XS, and more convenient voice control, that is, you can
speak directly to it. For example, speaking to it, "Hi, Siri!" can activate Apple Voice Assistant.
According to the latest news, Apple is considering continuing to produce AirPods with health
tracking, but using biometric sensors in wireless headsets will make it difficult to ensure its
robustness and comfort. Apple is trying to solve this problem. Apple believes that AirPods can
provide fitness users with more freedom and convenience than Apple Watch if they have built-in
fitness tracking. Combining tracking and headphones can also reduce the load on the user during
exercise.
If Apple's wireless Bluetooth headset really integrates biosensors and supports health monitoring, it
will be a very competitive news, which will also lead the new trend of wireless Bluetooth headsets.