How to maintain the iPhone's battery?
330 views Yuda Electronic (HK) Technology Co.,Limited. 2018-10-17
Some people's Apple mobile phone battery can be used for 3 years, some people's Apple mobile phone battery will be replaced in 1 year, this is not a product quality problem, but the mobile phone battery needs maintenance.
Apple's mobile phone battery should be maintained from the following aspects:
1. Charging should be timely: Whether it is a lithium battery or a previous generation of NiMH batteries, it needs to be charged in time. Normally, after the iPhone's mobile phone is less than 20%, the system will pop up a prompt. In this case, be sure to charge your phone in time.
For example, if the iPhone 6 battery is less than 20%, the battery can easily lose power. Timely charging your phone is not only a good habit, but also a good way to extend battery life.
2, choose the original charging set: the previous generations of Apple phones do not support fast charging, and the charging head is also its own custom-made iPhone 5W USB charger. If you choose a third-party charger, you may lose your iPhone battery power because the charging current and voltage do not match.
In particular, it is important to note that using a poor quality charging cable to charge the phone may cause a battery short circuit or even a battery explosion.
3, should not use the phone while charging: Many people like to charge while playing the game, call, this is very big damage to the battery. Therefore, when charging an Apple phone, it is best not to use it.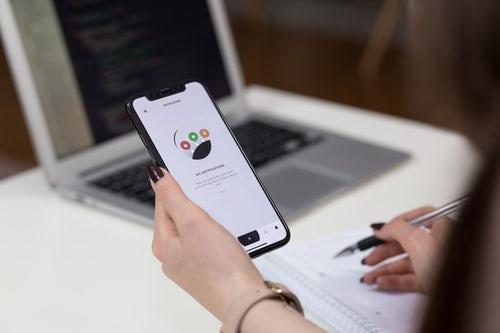 Apple's iPhone uses a lithium battery. Lithium batteries charge faster than other batteries, and can achieve longer battery life, and do not take up too much space in the phone. It reaches 80% of the charge when charging and then uses trickle charge to reach 100%.
1. Update the iPhone software to the latest version in time.
2. Use the phone under normal temperature conditions, do not use the phone at too high or too low limit temperature. Always charge in time when the phone has a low battery alert.
3. There is no need to close the background program. Apple has told you that you don't need to close the background application to save power. So when you use it, you can charge it when you have no power. You don't need to recharge it all! It is not recommended to play while charging, because it is likely to explode. If you want to get fast charging speed, you can use the iPad charger to charge. Charging can't be charged for too long, and it can be pulled out when it is full. When charging, don't use a poor quality charging head or a charging treasure to charge, otherwise there will be security risks.