What material is good about mobile phone data cable
245 views Yuda Electronic (HK) Technology Co.,Limited. 2019-08-14
In mobile phone accessories, the data cable is the fastest. It is easy to break and not charge. How to choose the data cable? In fact, we can measure from the inner core of the data cable, the outer material, the interface type, the transmission speed, and the length of the wire.
Which material is good for the data cable?
The cell phone data cable is divided into inner core and outer cover, and the outermost material is usually divided into TPE plastic and woven nylon.
TPE plastic material: It has non-flammable, high strength, weather resistance and excellent stability. It can also be recycled and recycled. However, it is not easy to bend. It will break after a long time.
Woven nylon material: It has folding resistance and does not break. It makes up for the shortcomings of TPE plastic material; but it is not close to the fire source, and the price is more expensive.
The inner core of the mobile phone data cable: the thicker the inner core wire, the more current, the more current it can pass, and the shorter the charging time. At the same time, the high-quality copper core material will have lower resistance than other materials and the charging time will be faster. Some will also add a layer of aluminum foil shielding layer and metal woven mesh to the core to make the charging and transmission process more stable.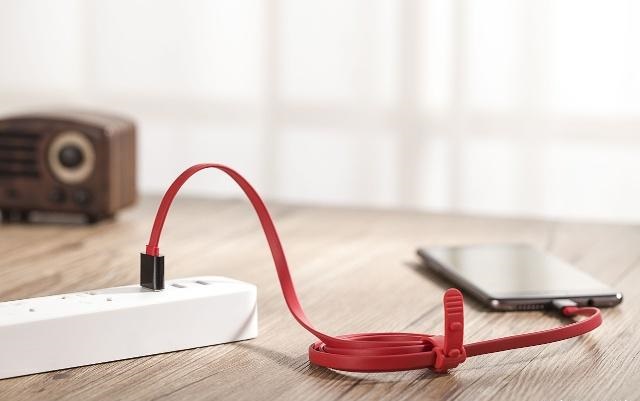 Different brands of mobile phones also have different interfaces. Generally speaking, the interface of the mobile phone data cable has a Micro USB interface, lightning interface, and Type-C interface.
Data cable purchase
Transmission speed: The transmission speed is mainly affected by the interface type of different versions. Now it is basically the interface of USB3.0. In theory, the transmission speed can reach 500MB/s, and some even have reached the USB3.1 interface. The theoretical transmission speed. It has reached 1000MB/s. For interfaces lower than USB3.0, the transmission speed is too slow. It is not recommended to buy.
Wire length: Many people choose long data cables for convenience. However, the longer the data cable, the larger the line resistance and the more current loss.
Whether the original: When you purchase the mobile phone data cable, you can choose the original product, you can also choose the after-sales service to do well, reputable factory. Even if there is a problem in the subsequent use, it is better to solve.