Mobile phone wireless charging technology was developed earlier, but its development is very slow
21 views Yuda Electronic (HK) Technology Co.,Limited. 2020-09-21
Palm Pre used wireless charging technology as early as 2010 and was the first mobile phone to use wireless charging. However, it was not until 2013 that other manufacturers began to actively promote wireless charging technology. Prior to this, there have been endless debates about the standard of wireless charging, and the Qi standard proposed by the Wireless Power Consortium (WPC) won.
In contrast, wired fast charging started late-it didn't start to be used until 2014. At present, there is no accurate definition of "fast charge" mobile phones, which generally refer to mobile phones that support an ordinary USB interface greater than 10W. In the field of wired charging, two mobile phone manufacturers started early.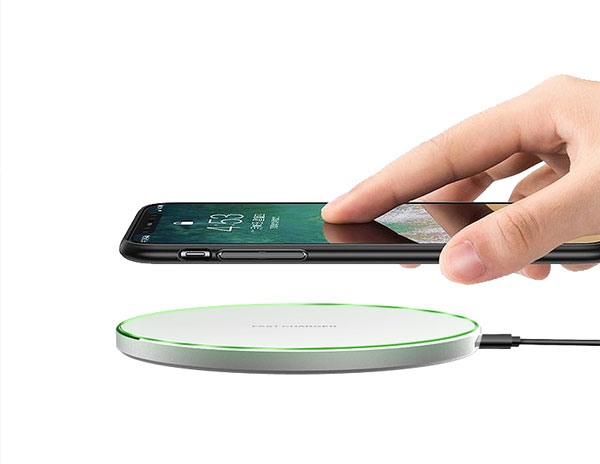 One is Qualcomm's Quick Charge 2.0 fast charging technology equipped with the Snapdragon 800 chip (and other chips in the series), which supports a maximum power of 18W for fast charging (although 15W is by far the more popular configuration). Mobile phones such as Sony Xperia Z2, HTC One (M8), LG G4 and Xiaomi Mi 4 are the first to adopt QC2.0 technology. The other is Oppo Find 7, which is the first mobile phone to use VOOC fast charging technology with a power up to 20W. It is worth mentioning that this phone was released in early 2014, and today even some very expensive flagship phones like Apple and Samsung can only reach 15W fast charging power.
Although wireless charging started early, it has been slow to spread. As shown in the table below, wired fast charging replaced it soon after its launch and became the most popular mobile phone feature today.
Since last year, flagship phones usually support both wireless charging and wired fast charging. In addition, wireless fast charging has also begun to be applied in mobile phones. This year, wireless fast charging power can exceed 10W. Huawei and Samsung are in the lead in wireless fast charging, and the current power has reached 15W, but the Samsung Galaxy series lags behind in wired charging speed. These two companies are also the earlier companies that use reverse wireless charging technology (Huawei's Mate 20 Pro launched last year and Samsung's Galaxy S10 this year support reverse wireless charging).
In fact, although some brands share charging technology (such as Oppo, vivo and OnePlus, Huawei), the wired fast charging standard is not perfect. The USB Developer Forum (USB-IF) is trying to include every company under the umbrella of its Quick Charge Specification (USB Power Delivery), but the standard can only be successfully compatible with Quick Charge 4.0+.