USB 3.1Type C interface gives the phone four upgrades
134 views Yuda Electronic (HK) Technology Co.,Limited. 2019-07-31
What is USB 3.1?
USB 3.1 is called "SuperSpeed+" and has a 10Gbps transmission rate. It has Type-A (Standard-A), Type-B (Micro-B) and Type-C connection interfaces, and provides 20V/5A power supply. Standard, transmission and power performance are even more powerful.
Make your phone charge faster
As the power supply standard is increased to 20V/5A, 100W power, USB 3.1 can greatly increase the charging speed of the device, while also powering higher power devices such as notebooks, projectors and even TVs. This is why the MacBook only needs to have a USB Type C interface built in to enable power and transmission needs.
Higher data transfer speed
Since USB 3.1 supports transmission rates of up to 10 Gbps, it will greatly increase the transmission speed of mobile phones, which is very beneficial for the development of mobile phones. For example, more and more mobile phones are beginning to support 4K video capture, video files are larger, and faster data transfer speeds are necessary.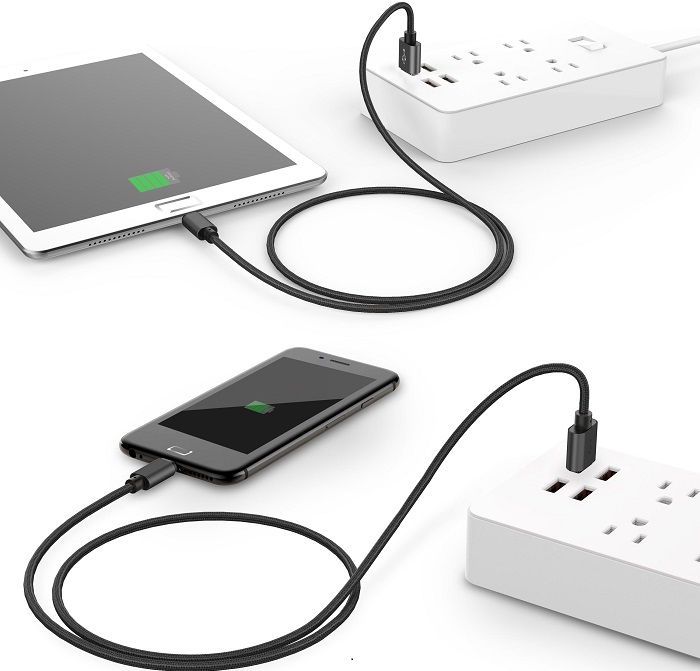 Support display output
At present, HDMI is an interface standard commonly used in television and display products. Although it has a mini version, there is no mobile phone built-in interface, because it will lead to increased costs and increased volume. Since USB 3.1 supports display output, it is more suitable as an output interface for mobile devices, especially the reversible Type-C interface.
Versatility
Obviously, a versatile universal interface is required for small devices such as mobile phones and tablets, which can greatly improve the connectivity of the device. From the current point of view, Type-C in USB 3.1 is most likely to become the future connection standard, providing an integrated connection scheme for data transmission, peripheral connection, display output and the like. Obviously, the future market of TYPE-C data lines is very hot.
Yuda electronic company specializes in original phone accessories wholesale and original USB data cable with 15 years experience. Including Apple lightning cable,type-C USB cable, Micro USB cable, quality assurance, trustworthy.