Xiaomi launches Type-C charger 65W fast flash charging version
12 views Yuda Electronic (HK) Technology Co.,Limited. 2020-06-30
In March 2020, Xiaomi launched four 65W PD chargers in one breath: AD65G, AD653, AD651, and MDY-11-EB. Among them, the AD651 charger is more alternative, because only he does not support the Xiaomi private agreement, and the other three products support it. After selling for a period of time, the AD651 was taken off the shelf. Recently, the product was put on the shelf again. The model was changed to AD651P.
What is the new private agreement of Xiaomi AD651P? Some Xiaomi mobile phones adopt different power fast charging solutions such as 10V5A, 10V4A, 10V3A, etc. developed based on the PPS protocol, corresponding to flagship models and mainstream models. Previously, the old version of the AD651 only supported PD3.0, which did not include a private agreement and could not support Xiaomi's high-power fast charging. Even the flagship model such as Xiaomi 10Pro had only about 18W of power. And this time after joining the 10V5A private agreement, Xiaomi 10Pro can also get 50W MAX fast charge.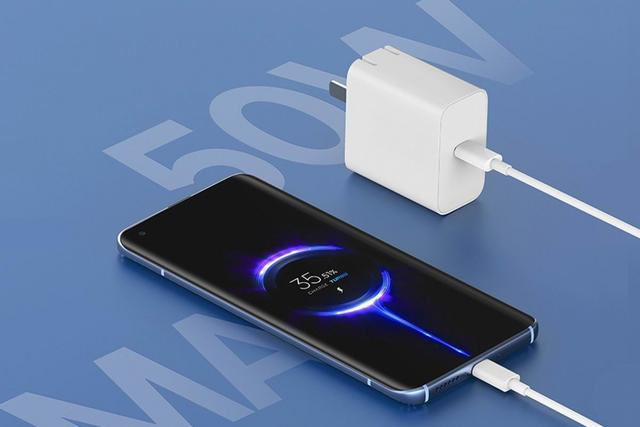 In daily use, the AD651P is no different from common PD chargers, including 5V3A / 9V3A / 12V3A / 15V3A / 20V3.25A. These commonly used PDOs can provide up to 65W of PD fast charging, suitable for laptops and tablets. According to the information disclosed on the official website of Xiaomi, the Macbook Pro 13 can be filled in 1 hour and 50 minutes, and the Xiaomi Notebook Pro 15.6 in 2 hours and 25 minutes.
Xiaomi AD651P measures 50mm x 50mm x 28mm, which is 27% smaller than the 65W PD charger of the previous generation. The foldable plug design is adopted, and the pins can be stored in the shell when going out, to avoid scratching each other with luggage items.